Skip to Content
Give Your Skin the Care It Deserves
SkinCeuticals SkinLab Scottsdale, by Maffi Plastic Surgery is a leading provider of cosmetic aesthetic and injection services in Scottsdale, AZ, overseen by board-certified plastic surgeon, Terry Maffi, MD. We've partnered with SkinCeuticals and their line of innovative rejuvenation products to offer customized anti-aging facial treatments for fresher skin. Our services are safe, effective, and performed here in our facility by professional clinicians passionate about healthy skin care choices and services.
SkinCeuticals' Commitment to Superior Products
The SkinCeuticals brand first entered the market in 1977 and has continued to develop exceptional skin care formulas using natural ingredients for healthier skin. Whether your goal is to prevent signs of aging, correct immediate concerns, or protect your skin, you'll find many options formulated specifically for your skin type. In addition to their mission of delivering safe products, SkinCeuticals carefully selects partners to administer their line of skin care solutions. SkinCeuticals products are suitable for daily skin care and can be used to enhance treatments. Our team will guide you to the best decisions with our advanced knowledge of their products.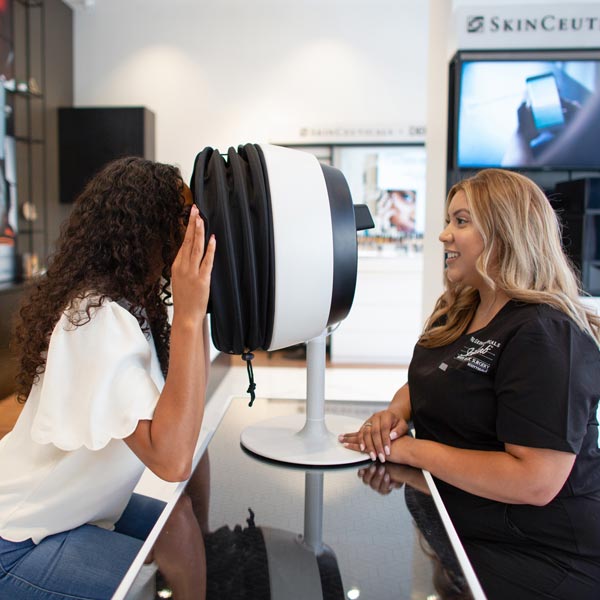 Trusted Skin Care Professionals to Serve You
Our team is comprised of seasoned skin care professionals who are passionate about giving our patients high-end skin treatments that are completed in less than an hour. Every new visitor receives a complimentary consultation to discuss their goals while we use modern technology to assess topical concerns and look deeper for signs of potential problems. Treating your immediate skin issues is important but preventative steps are equally critical. We promise to address all your needs in our consultation thoroughly.
Board-Certified Plastic Surgeon
All facial treatments and minimally invasive injectable procedures are overseen by Terry Maffi, MD, a board-certified plastic surgeon with over 18 years of experience. Understanding the benefits of preventative and non-invasive skin care treatments, he has expanded his plastic surgery practice to include HydraFacials, Vivace Ultra, injectables, and more. Today, he proudly offers an expansive list of non-surgical and surgical options to reduce signs of aging and rejuvenate skin.
Schedule Your Consultation Today