Skip to Content
Signature Treatments & Vivace
Brighter, Healthier-Looking Skin in Less Than an Hour
Whether you want to treat yourself to a relaxing facial or have skin concerns, such as acne, uneven tone, or visible signs of aging addressed, you'll find the perfect solution for your desired results at SkinCeuticals SkinLab Scottsdale, by Maffi Plastic Surgery. Our medical-grade signature treatments deliver stunning outcomes and improve skin appearance. From consultation through the end of your treatment, our goal is to deliver to your expectations in under one hour. Great skin is the key to a healthy, radiant glow.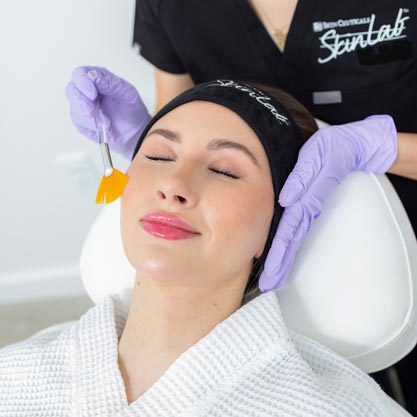 SkinLuxe:
Luxury Facial
SkinCeuticals SKINLUXE Signature Facial takes a luxurious approach to addressing individual skin concerns through a 60-minute relaxing, but efficacious facial, encouraging skin's nourishment and rejuvenation.
SkinCeuticals Signature Facial Treatments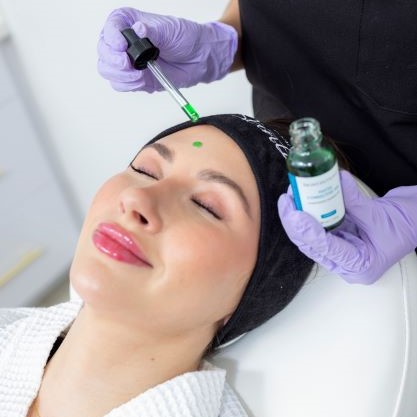 SkinClear:
Acne + Congestion
SkinCeuticals SkinClear treatment is targeted and designed to prevent breakouts while reducing pore congestion and blemishes. This 30-minute treatment utilizes decongesting Clay Mask, exfoliating acids, and blue light therapy to deliver noticeably clearer skin.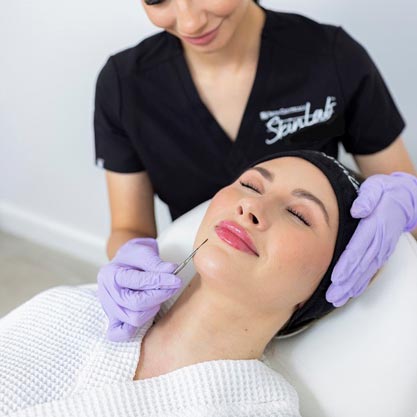 SkinSmooth:
Texture + Fine Lines
SkinCeuticals SkinSmooth treatment is a targeted treatment to smooth and soften rough skin. This 30-minute treatment utilizes exfoliating acids combined with Phyto Corrective Gel and LED light to ensure your skin always looks great, especially before an upcoming event. Dermaplaning add-on available.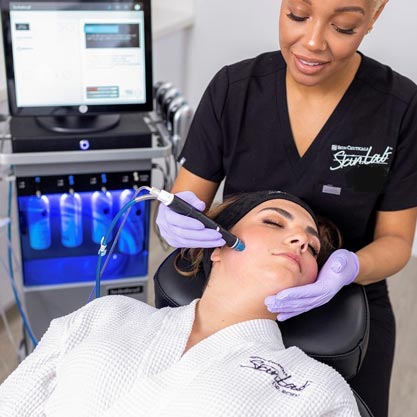 SkinBright:
Uneven + Dullness
SkinCeuticals SkinBright treatment provides brighter, healthier skin in under an hour. This 45-minute treatment uses the power of HydraFacial combined with MicroPeel 20 to enhance skin's texture and tone and is ideal for routine maintenance or seasonal concerns.  Dermaplaning add-on available.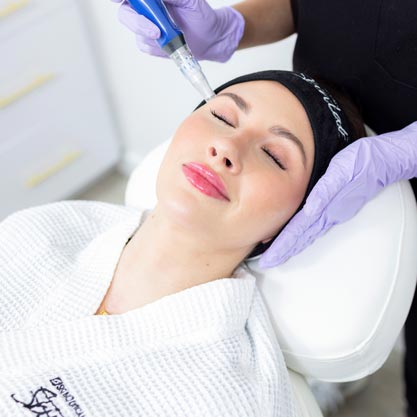 SkinFirm:
Fine Lines + Wrinkles
SkinCeuticals SkinFirm Treatment is a targeted treatment designed to remedy issues such as wrinkles and loss of firmness. This 45-minute treatment resets skin by using SkinPen's microneedling device and adding Hydrating B5 Gel to rejuvenate your skin and address age-related concerns. PRP add-on available.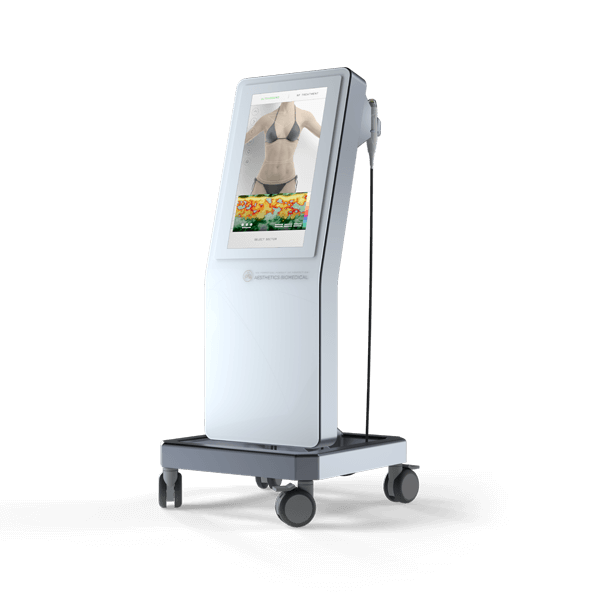 Skin Rejuvenation With the Vivace Experience®


SkinCeuticals SkinLab Scottsdale, by Maffi Plastic Surgery proudly partners with Vivace UltraTM to deliver personalized treatments with the most recognized radiofrequency microneedling experience. Layer by layer we can help you discover your beauty that lies just beyond the surface virtually pain free with no surgery, little downtime for all skin types.
Vivace UltraTM RF microneedling targets tone, texture and can improve skin quality by utilizing ultrasound technology to accurately determine optimal needle depth ensuring superior results. Customized precision in treatments with the Vivace UltraTM device kick-starts the skin's natural repair response to promote collagen production for a smoother, tighter look.
Face and body areas can be treated with Vivace UltraTM.
Are You Ready for Brighter, Healthier Skin?
At SkinCeuticals SkinLab Scottsdale, by Maffi Plastic Surgery, we're proud to include SkinCeuticals signature treatments in our product offerings for Scottsdale, AZ, clients, because they're proven to deliver exceptional results time after time for all skin types. Our options are perfect for incorporating into your regular self-care routine or a one-time treatment before a special occasion or event. In either case, you'll be delighted with the results of how you look and feel from our medical grade skin care options. Contact our team to schedule your next treatment with us.
Schedule Your Consultation Today